New York is a very, very expensive city, especially for entertainment and visiting various attractions. But there are a few tricks that will help you save your budget.
"Subscription" to the sights. In New York, there is a subscription system (pass), when instead of buying a ticket for each individual attraction, you buy a pass that already includes entrance tickets to a number of attractions. The most popular of them is the New York Pass.
The New York Pass — limited in validity (1 ,2, 3, 5, 7 or 10 days depending on the price), but is not limited by the number of attractions that can be visited. Another thing is that time is not rubber and visiting one attraction can take a lot of time. But this pass makes it possible to bypass queues. And the choice of attractions-tours — more than 80 pieces. This tourist card gives access to almost all interesting places in New York, if you don't like something, you can safely leave and go to another place.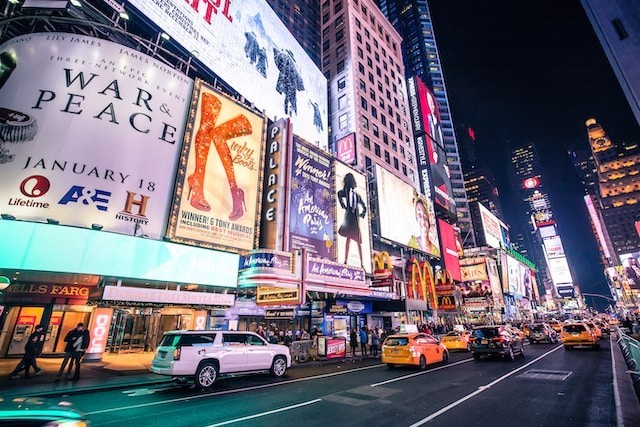 Tickets to Broadway musicals are not necessarily super expensive! It is quite realistic to save up to 50% of the ticket price if you buy a ticket for a performance on the day of its showing. Tickets are sold at the box office; on the official website you can see the addresses where the kiosks are located. Of course, you will have to stand in line and prepare cash, bank cards are not accepted, but the game is definitely worth the candle. The only limitation is that it will hardly be possible to buy tickets for the premiere, usually they are sold out much in advance. You can also see discounted tickets for Broadway shows on other websites, or you can try your luck in the theatres themselves on the day of the performance.
At first glance, the price of entrance tickets to New York museums may be high for you, but there are two tricks at once that will save the budget! Firstly, the recommended price. The cost of admission in many museums is indicated as a recommendation, which is absolutely not necessary to follow, it is already a matter of conscience and everyone's capabilities. For example, instead of the recommended $ 25 for a visit to the Metropolitan, you can pay 5, or 2, in short, the payment remains on your conscience. Secondly, as in Europe, some museums arrange free days when you can get to the museum for free at a specially designated time, that is, for free. On the Internet you can see a detailed list of museums in New York with free days and hours. But keep in mind that you are not the only one who loves free days, and on a free day you will have to enjoy art among the crowd.
Free Staten Island Ferry. The ferry runs around the clock. It departs from the pier near Battery Park. The ferry offers a beautiful view of Manhattan, the Brooklyn Bridge and even the Statue of Liberty. However, you will have to look at the Statue from afar and you can't get to the island on which the Statue stands from this ferry. If you want to visit Liberty Island, you will have to buy a ticket from a company that has permission to disembark passengers on the island.