Sometimes resting constantly in one state, for example, Cape Verde, it is worth taking a break and flying to other islands away, for example, take Caribbean dream holidays.
As a rule, we prepare for any long-distance trip for a long time: we read reviews on the Internet in order not to get into unpleasant situations. Today we have collected the most common misconceptions of travelers from different countries about vacationing in the Caribbean.
All islands in the Caribbean are exactly the same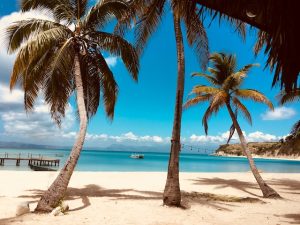 Of course, from afar, the paradise really looks almost the same: white sand, palm trees, sun, mango juice, however, two identical islands do not exist.
No need to think that if you saw one Caribbean island, now you know them all. Indeed, Aruba, Bonaire, Curacao, the entire Dominican Republic are very different from each other – different traditions, culture, products in stores and dishes in restaurants, finally.
If you go, then only in the high season
What is good in theory does not always guarantee the best in practice. Visiting the Caribbean during the peak season has its perks – perfect weather, lots of flights, partying.
But, on the other hand, in the off-season – from mid-April to mid-December – better prices, fewer people in the resorts, but the weather here is usually warm and comfortable all year round.
Hurricane season – good luck or bad luck
The peak of hurricanes in the Caribbean falls on the period from mid-August to the end of October. Many of them are insignificant and subside before they reach the shore – only a tiny part makes the headlines.
But there is one secret that will allow you to use all the advantages of the offseason. It turns out that some Caribbean islands are located outside the hurricane belt, for example: Barbados, St. Vincent and the Grenadines, Trinidad and Tobago, and Grenada.